What Is the Confectionery Industry?
The confectionery industry is a group of large companies around the world that produce various types of chocolate, chewing gum, and candy as well as other products made from cocoa. In 2011, The top five confectionery companies Kraft Foods/Cadbury, Mars Incorporated, Nestle SA, the Ferrero Group, and Hershey, comprise most of this multi-billion dollar industry. This industry continues to grow each year despite economic conditions, employs over 500,000 workers in thousands of factories around the world, and produces about 7 billion pounds (about 3.2 billion kg) of these products each year.
Chocolate, non-chocolate, and chewing gum are the industry's three main categories. Almost 60% of all confectionery is chocolate. In 2008, the global confectionery industry was valued at almost $150 billion United States dollars (USD). In 2009, all of these companies combined reported just over $54 billion USD in confectionery product sales around the world, employed more than half a million people and operated more than 7,600 factories around the globe.
From 2007 to 2008, the confectionery industry grew about 4%. Among all food categories, candy and gum were number four on the list in 2009, right behind salty snacks. The consumption of confectionery products is highest in northern Europe, especially in the Scandinavian countries. The average Swiss person consumes about 25 pounds of chocolate each year.
The confectionery industry has a long and storied history. John Cadbury opened a shop in 1824, selling coffee, tea, cocoa, and drinking chocolate as an alternative to alcoholic drinks. The company continued to grow into one of the world's largest confectionery manufacturing companies. Cadbury was acquired by Kraft Foods in 2010 making Kraft/Cadbury the world's largest producer of chocolate and candy in the confectionery industry.
Heinrich Nestle, a German pharmacist working in Vevey, Switzerland, founded the Nestle Company in 1866. In 1875, Nestle and a friend, Daniel Peter, discovered how to mix milk and cocoa powder to create milk chocolate. Nestle and Peter started the world famous Nestle company, which soon became the world's leading manufacturer of chocolate in the early 20th century.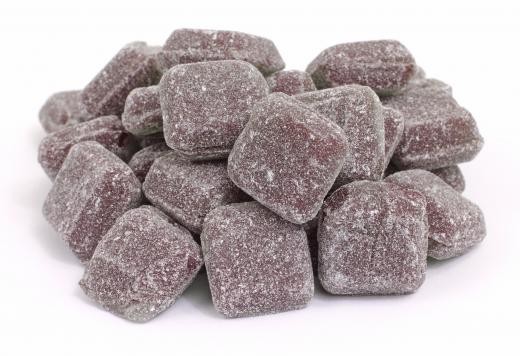 In an attempt to keep him occupied as a young boy, Frank Mars' mother would have him hand-dip her homemade chocolates. Mars, Incorporated was officially founded in 1920 and began to manufacture chocolate candy bars. The company developed and produced the world famous Milky Way® candy bar, Snickers® candy bar, and M&M® Candies. In 1929, Mars moved their operations to Chicago, Illinois.
Ferrero SpA is a family-owned company that is based in Italy and was founded in 1946 by Pietro Ferrero. A survey conducted by the Reputation Institute in 2009 found Ferrero to be the most reputable company in the world. Ferrero SpA has also been described as one of the world's most secretive firms due to the threat of industrial espionage. Ferrero makes the popular Ferrero Rocher® candy and Nutella&reg.
In 1894, Milton Hershey decided to manufacture chocolate to coat caramel candies. Hershey began to produce chocolate in bars, wafers, and other shapes. At that time in history, chocolate was considered a luxury item available only to the wealthiest people of society. Milton Hershey introduced mass-production in his factory and was able to make his chocolate affordable to all people.
AS FEATURED ON:
AS FEATURED ON:








Chocolates covered in coconut flakes.

By: knostpix

A mix of hard candies.

By: Fotoschuh

Chocolates with very detailed shells.

By: Bert Folsom

Hard candies are a type of confection, although they aren't always thought of as such.

By: vencav

Switzerland is home to some of the world.