Vanilla chai is a tea-based beverage with a vanilla flavor. In some cases, this vanilla flavor may be produced with actual vanilla. While in other cases, it is the result of either chemical flavor agents or a mix of spices which, when blended and steeped, produce the impression of vanilla without the use of actual vanilla. Vanilla chai, like all varieties of spiced chai, is typically brewed from a rich and fragrant mixture of black tea and spices and is generally made rich with milk and sweet with sugar.
The term chai, in and of itself, is simply a word for tea in many cultures ranging from the Indian subcontinent to Russia. In many western markets, however, the term chai is used to describe a particular set of teas commonly served on the Indian subcontinent. Vanilla chai is usually prepared in the style of one of these rich, spice-infused Indian teas. These rich, sweet, and spice-infused teas are generally known by the term masala chai in their Indian culture of origin.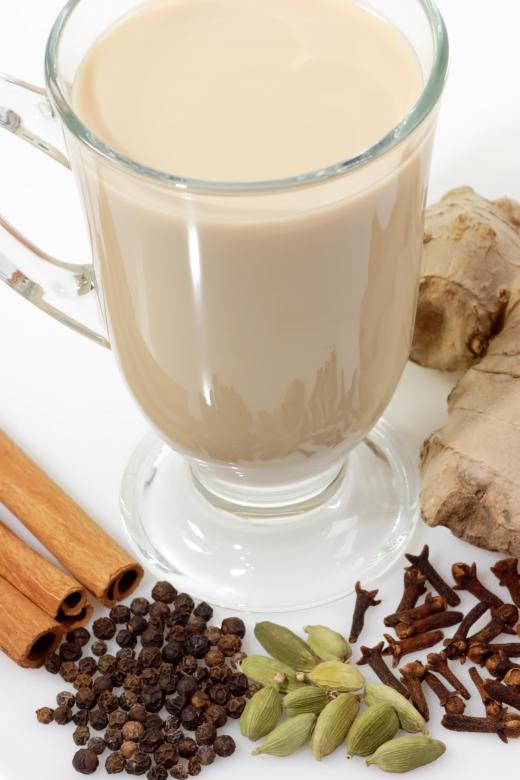 Many spices are used to flavor chai. Cinnamon, cloves, ginger, cardamom, and pepper are all commonly used to flavor traditionally prepared chai. Chai is generally made with a rich blend of whole milk or cream and some variety of sweetener, most often common granulated sugar. This sweet and flavorful mixture may taste of vanilla, depending on the blend of spices used. More traditional blends, which include somewhat sharp notes in the form of pepper or cardamom, are less likely to convey this impression.
A different version of vanilla chai features actual vanilla or imitation vanilla flavor. This is essentially a western adaptation of chai. A small amount of vanilla extract can be added when brewing chai, which will then add a rich vanilla flavor to the finished chai. Pre-mixed boxed or bottled varieties of chai may already include some vanilla extract for flavor.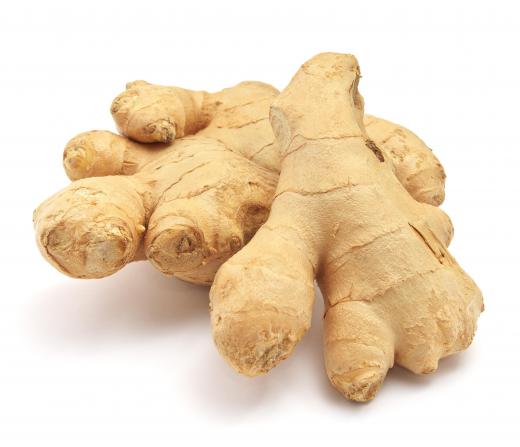 The sweet and flavorful profile of these western versions of vanilla chai makes them ideal for use in desserts. Vanilla chai ice cream plays to these strengths. The tea's rich, spicy flavor combined with the sweet, creamy ice cream base makes a pleasing parallel with the typical flavor profile of chai. Similarly vanilla chai is also often used as the basis for smoothies and other iced beverages.
AS FEATURED ON:
AS FEATURED ON:








Vanilla chai.

By: Fisher Photostudio

Vanilla chai is often prepared using Assan or another bold black tea.

By: GIS

Ginger root is one spice that can be used to flavor chai tea.