Fra diavolo, an Italian term meaning "brother devil," is the name given to a number of spicy sauces, usually tomato-based, used in American Italian cooking. Although some fra diavolo sauces are prepared and served over pasta with no other additions, most are prepared with one or more types of shellfish. Many Italian restaurants in the US feature such dishes as shrimp, scallops or lobster fra diavolo.
Although sometimes referred to as a Mediterranean specialty, there's little doubt that the fra diavolo sauce popular in America's thousands of Italian restaurants was actually developed in the US. While there are hot dishes called "devilled" or "alla diavolo" in other regions in Europe, there's no similar tradition in southern Italian cooking. Also, the robust spiciness of most fra diavolo sauces is enough to overpower many delicate shellfishes, especially lobster or scallops. This combination would be unlikely within Mediterranean culinary tradition.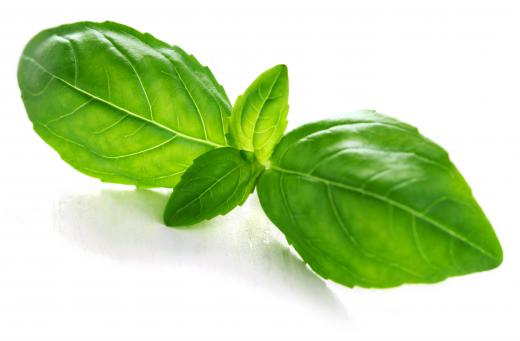 Across the wide variety of these sauces, the common ingredients are olive oil and garlic. Most recipes also call for tomatoes, either canned or fresh. If canned tomatoes are used, some chefs call for the grating of a small carrot to "cut" the bite of the canned tomato flavor. Traditional Italian herbs such as oregano, parsley and basil are called for in virtually all recipes, and onions are almost as ubiquitous.
If tomatoes aren't used in the sauce, chicken or fish stock is generally used as the base. The sauce is thickened with a variety of substances, from roux to yogurt. Wine or sherry, or both, are used as flavoring agents, as are other traditional ingredients like anchovies. When called for, finely chopped celery and sweet peppers are sautéed and added to to the sauce both for their flavor and texture.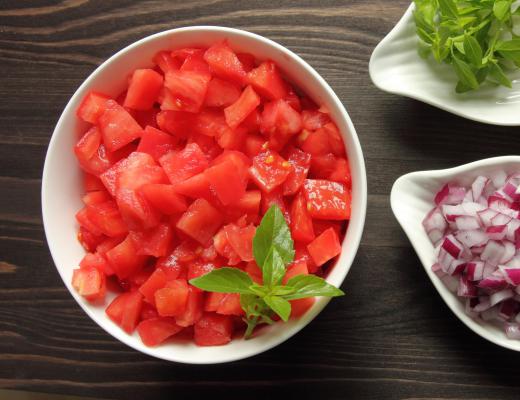 What sets fra diavolo sauces apart from other sauces is their spiciness. Traditionally, crushed red pepper flakes are the main source of this heat. Some contemporary recipes, though, call for other peppers and hot sauces, especially chiles and Sriracha hot sauce. Many modern recipes also encourage moderating the level of spiciness when delicate shellfish is an ingredient and using the shellfish itself in the preparation of the stock, in the manner of a bisque.
While the majority of fra diavolo sauces are served plain or with shellfish, there's no reason to restrict them to those ingredients. Chicken, beef and pork, and the sausages made from them, stand up very well to the most peppery fra diavolo sauce. Some recipes call for the inclusion of these meats in the sauce; more often, though, the meats are grilled separately and the sauce is drizzled over them only when served.
AS FEATURED ON:
AS FEATURED ON:








By: Barbara Pheby

Basil is a common ingredient in fra diavolo sauces.

By: alextois

Anchovies are sometimes used as flavoring agents in fra diavolo sauce.

By: Profotokris

Spicy fra diavolo sauce is often made with fresh tomatoes and crushed red pepper.