Kaszanka, also commonly known as blood sausage, is a popular meat dish in Poland. This type of sausage is typically made up of ingredients such as buckwheat, pig's blood, and pig's liver. Kaszanka might also contain pig lungs, kidneys, and pancreas. The ingredients are usually blended together and seasoned with onions and marjoram. After seasoning, the ingredients are normally stuffed into pig intestines, which are traditionally used for the sausage casing.
In general, kaszanka is a popular dish across most of Europe, but the ingredients tend to vary depending on both the country of origin and personal taste. Many people use rice or barley in place of buckwheat when making this dish. Sometimes this particular type of blood sausage is made without blood or the intestines for casing and might be formed into tiny balls to be eaten as a finger food. In Poland, kaszanka is usually served with a side of potatoes or sauerkraut, and it is not unusual for people there to eat it in both hot and cold forms.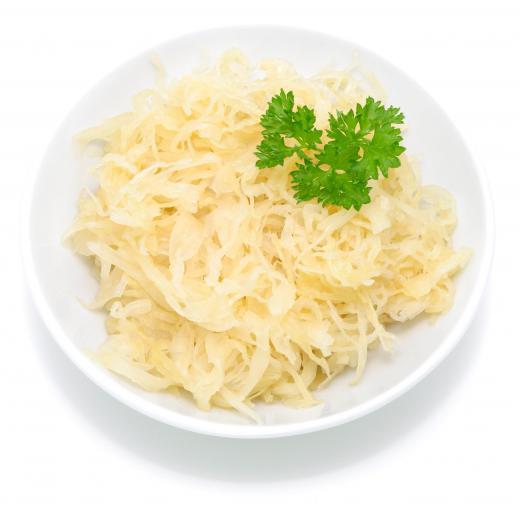 People tend to cook kaszanka in many different ways in addition to varying the ingredients. Kaszanka can be fried, boiled, and baked. Some people enjoy it grilled over charcoal as well. If a person does not have pig's blood, beef blood is typically considered an acceptable substitute for making Polish blood sausage. The directions for cooking kaszanka vary depending on the cooking method, but in most cases the cooking time is roughly one hour after the ingredients are combined together.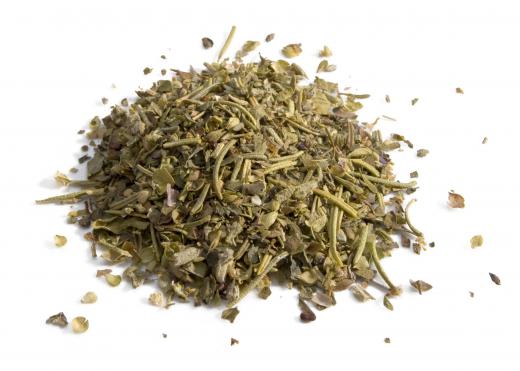 Polish blood sausage is not a dish that is reserved for special occasions and holidays. Most people in Poland enjoy this type of sausage on a regular basis, and it may be a typical weeknight meal for many families. Blood sausage is also not a dish that must be made from scratch. Many grocery stores sell Polish blood sausage already prepared, and it is a fairly popular menu item at the majority of restaurants in Poland.
The origin of kaszanka and other similar blood sausages likely dates back to medieval times. In Britain, blood sausage is usually referred to as black pudding, which is a term that differs greatly from what American people consider pudding. In America, pudding is a dessert made up of milk, sugar, and other ingredients. In addition to black pudding, white pudding is also often served in many parts of Europe. White pudding differs from black because it does not contain any animal blood, whereas black pudding does.
AS FEATURED ON:
AS FEATURED ON:








Kaszanka is generally served with a side of sauerkraut.

Dried marjoram, which is often used to flavor kaszanka.

By: Henryk Falkiewicz

Kaszanka.

By: Vidady

Buckwheat can be used to make kaszanka.